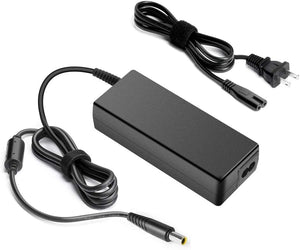 Charger for ResMed Airsense 10 Series: AirSense 10, AirSense 10 Elite, AirSense 10 AutoSet, AirSense 10 AutoSet for Her CPAP Machine with HumidAir Heated Humidifier ;Resmed CPAP and BiPAP Machines S10 370001 +24V 3.75A 90W; ResMed AirCurve 10 Series CPAP and BiPAP machine: AirCurve 10 S BiLevel Machine, AirCurve 10 VAuto BiLevel Machine with HumidAir Heated Humidifier air sense 10 power supply airsense 10 dc power cord airsense 10 power cord

【Specifications】Input:100-240V,50-60Hz;Output:24V 4A 96W;AC Cable Include--Please confirm the specifications and plug size before purchasing!

【International Safety Certification & 3 YEARS Warranty Guarantee】International Safety Certification:Our products have passed the CE / FCC / RoHS test and Got the certificates !!! 

【High Quality & Safety Guarantee】This adapters was made with the highest quality materials.V-0 grade flame retardant,OVP, OCP, SCP Protection (OVP: Over Voltage output Protection. OCP: Over Current output Protection. SCP: Short Circuit output Protection) more safety than other adapter.

【ABSOLUTE ENERGY-SAVING】 It's a fact- our adapter has been constructed according to the new requirements of level V energy efficiency,Maximize your adapter's usage while spending the minimum amounts of energy! Save money now- as all the energy will be efficiently used without unnecessary loss.The most cost-effective adapter is here- get it now without thinking too much!